ABOUT OKEYPETS
Guangzhou OKEYPETS Products Co.,Ltd is a subsidiary of Guangzhou LOVECOLOUR Co.,Ltd. We are a professional pet products company with our own independent brand. OKEYPETS focuses on all kinds of pet products. The company's main products are Collars, Leashes, Harness for dogs and cats .dog rope leashes, pets Life jackets, pets clothes ,pet toys ,pets accessories ,and other pet products. The company has been engaged in pet products for many years, we often participates in professional pet products exhibitions in China and abroad. Our main markets are the United States, Canada and other North American countries, Australia, New Zealand, Germany, Spain, France, Italy and other European countries, Singapore, Malaysia, and Japan and other Asian countries, Brazil, Ecuador and other South American countries.
OKEYPETS the main advantages of the company:
1. The company is equipped with a professional webbing workshop, which can independently develop and produce webbing of various materials for pet products;
2. The company is equipped with advanced digital printers and 3 thermal transfer machines for printing customized patterns. The engineers who control the machines have more than 5 years of work experience in the industry and are very professional;
3. The company is equipped with professional cutting machines, slicing machines, and multiple professional computer sewing machines, which can sew double lines, squares, rectangles, and Z sewing. All sewing workers have more than 2 years of work experience;
4. The company is equipped with a professional quality inspection team, and every step of product production is strictly checked, and the quality is strictly checked during packaging, and tensile tests will be conducted to ensure that all the company's products meet the quality standards;
5. The company has the ability to independently research and develop products. If you want to make a unique product, please tell us your ideas, and we will use our expertise to create a unique product with you;
6. The company has original design capabilities. If you want to customize your own designs, but do not have design capabilities, then please contact us, how wide original designs we have for you to choose from;
7. Most of our customers are selling on Amazon ,official websites ,Lazada Wish. We have many years of export experience. We can send the goods directly to the Amazon warehouse or your customer address.
OKEYPETS'S FACTORY INFORMATION
OKEYPETS have our own weaving departments, we have more than 36 machines to weaving webbing for pets collar, leashes. for 10mm/15mm/20mm/25mm normal width, we have white webbing in stock .Our machine can also weave nylon webbing , nylon webbing with reflective lines, tube webbing, webbing with woven logo . webbing for pets products using thickness is 1.8mm , strong, soft, and durable .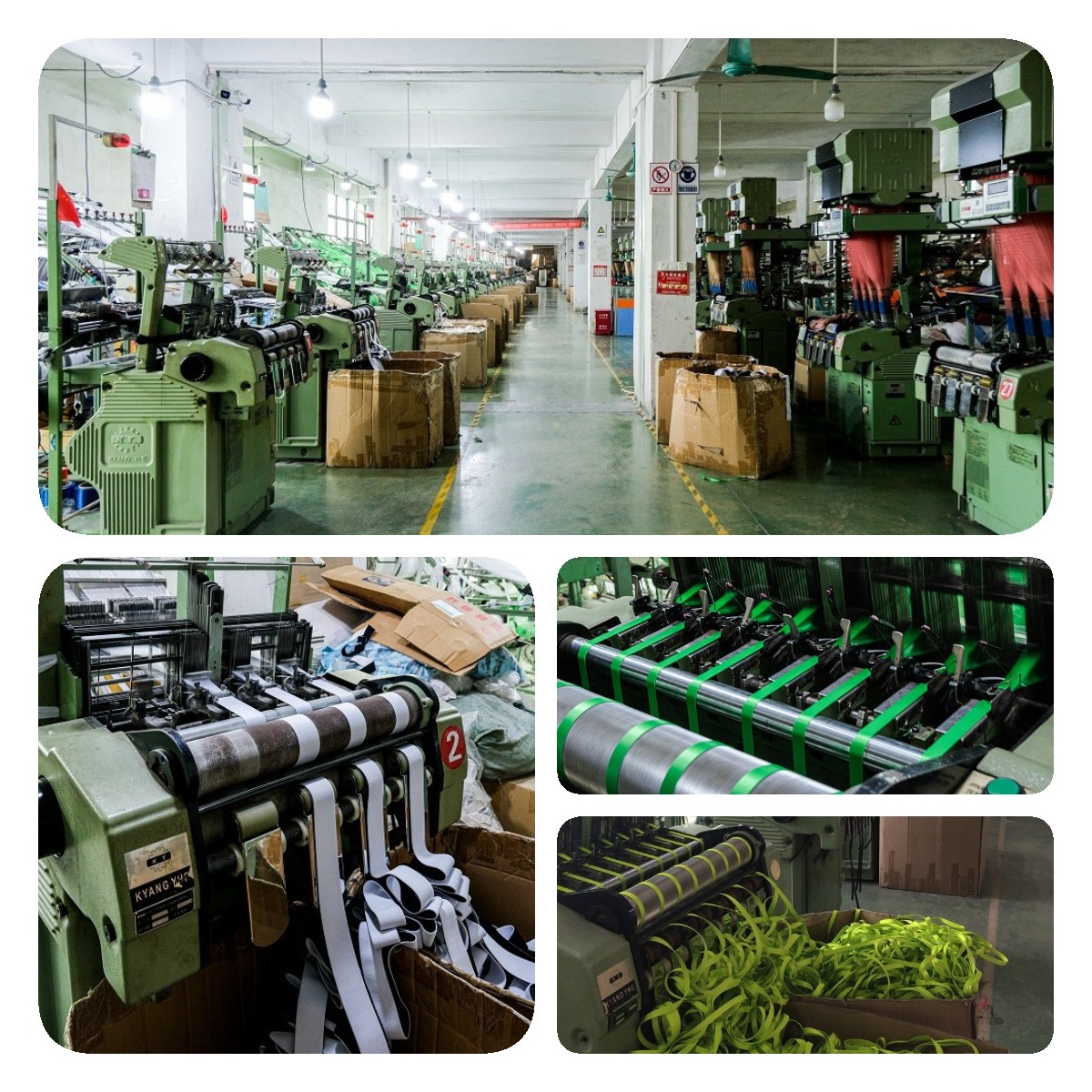 Heat-transfer printed workshop:
We have three large heat transfer machines, which can transfer both front and back sides at the same time. Our transfer master has more than 5 years of transfer experience, they can control the temperature very experienced to ensure that the transfer color is bright, correct and clear, and the pattern is printed in the center on the webbing.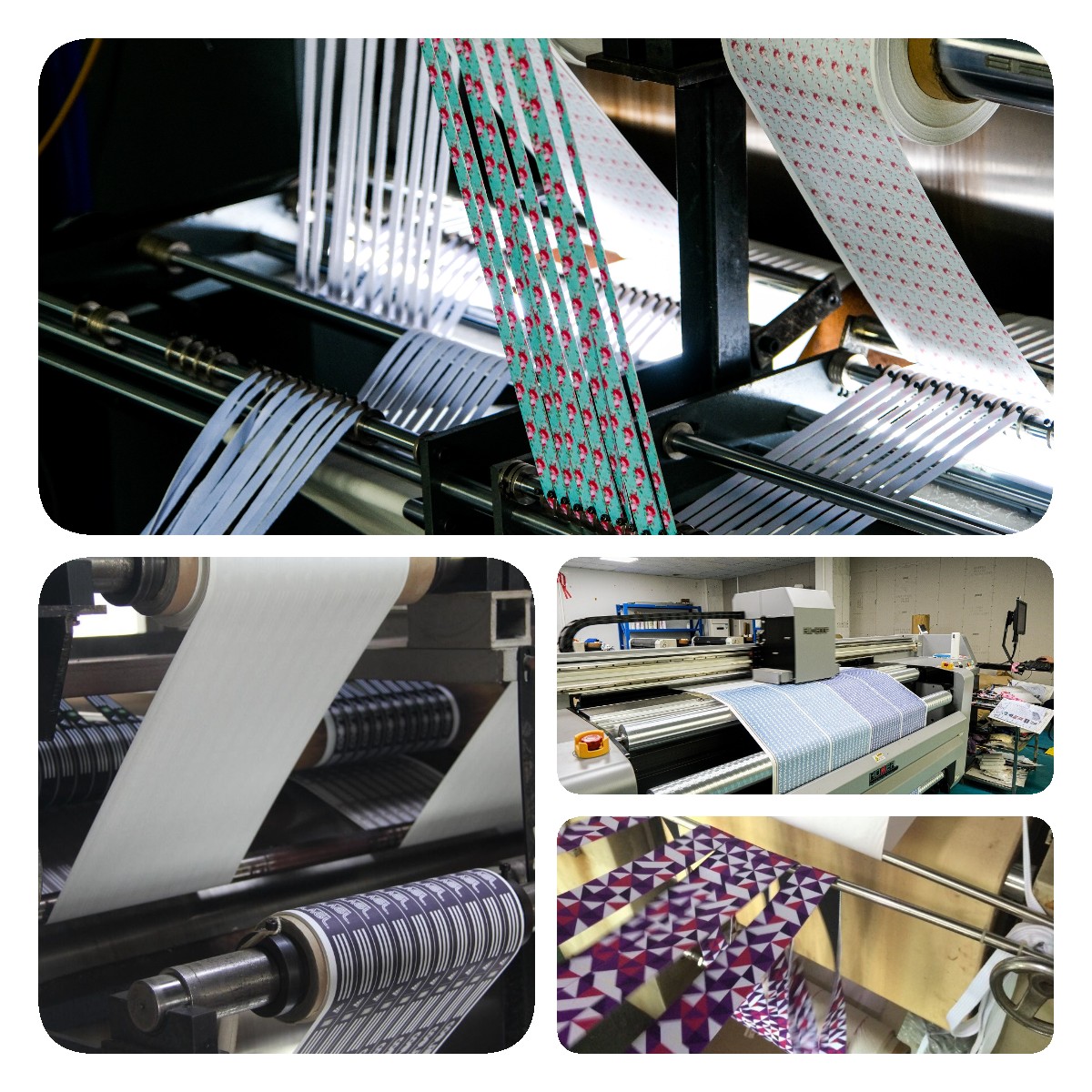 Cutting workshop :
We have two methods for cutting webbing: automatic cutting machine and manual cutting. Both methods can cut the webbing accurately and keep the edges smooth. Because the webbing is relatively thick, we all adopt the professional beveling method, there will be no gaps on the edge of the webbing after sewing, and it feels smooth.
We also have a professional laser cutting machine, which is professionally used for harness, bandana and bow tie material cutting .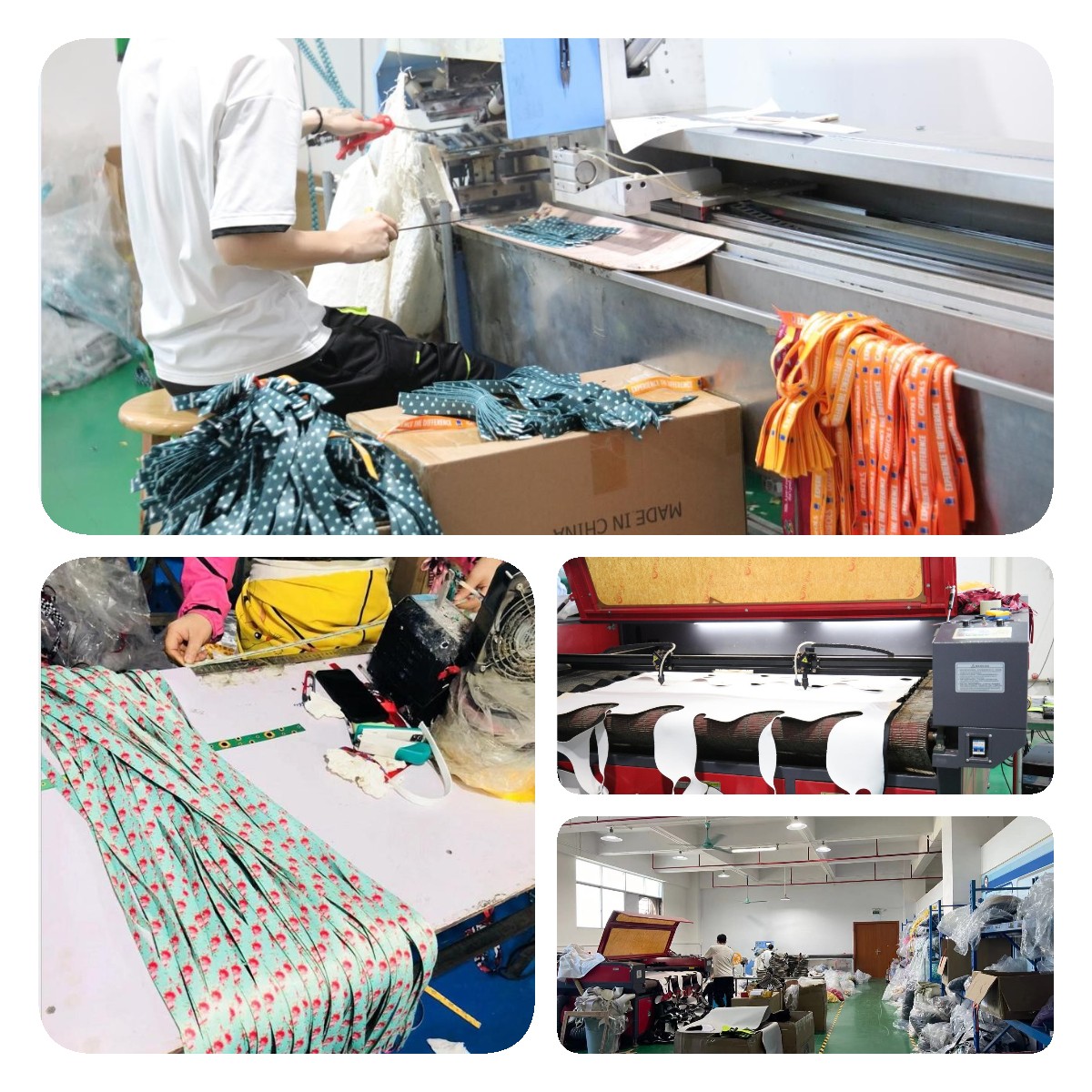 Sewing workshop:
It is the department with the largest number of employees in our company. We have different sewing machines, all of which are highly equipped computer sewing machines, which can sew different shapes, seaming, square, Z-sewing, and overlock sewing. , Double stitch sewing. The finished product assembly is composed of different sewing machines .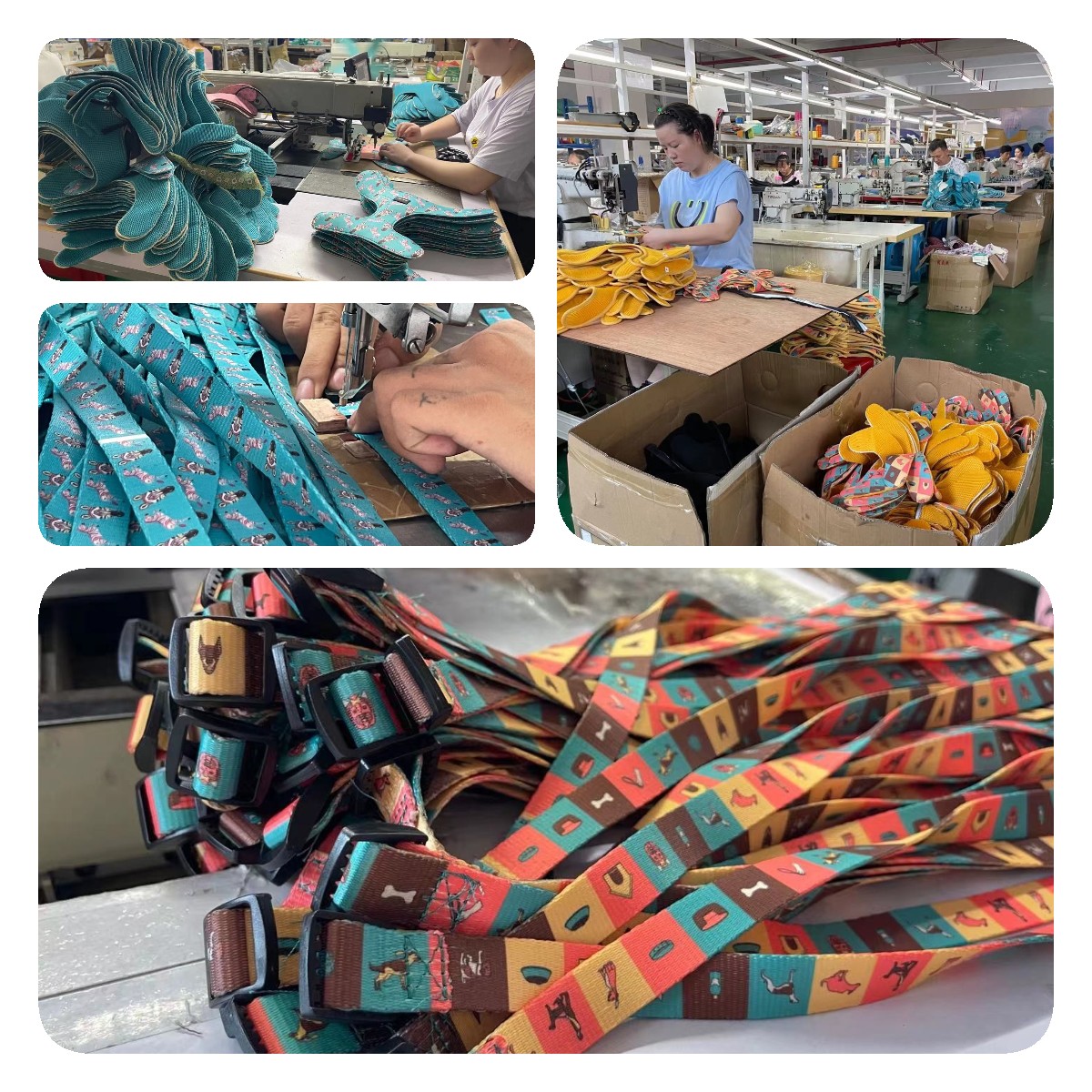 Packing and quality inspection:
The sewn products will all come here. The workers will remove the threads one by one, and then our quality inspection colleagues will check the quality, and finally put them into the packaging bag one by one. All our pets products are individually packaged, each product will be folded neatly without wrinkles, and then packed into boxes. All our cartons are five-layer corrugated boxes, professional export carton.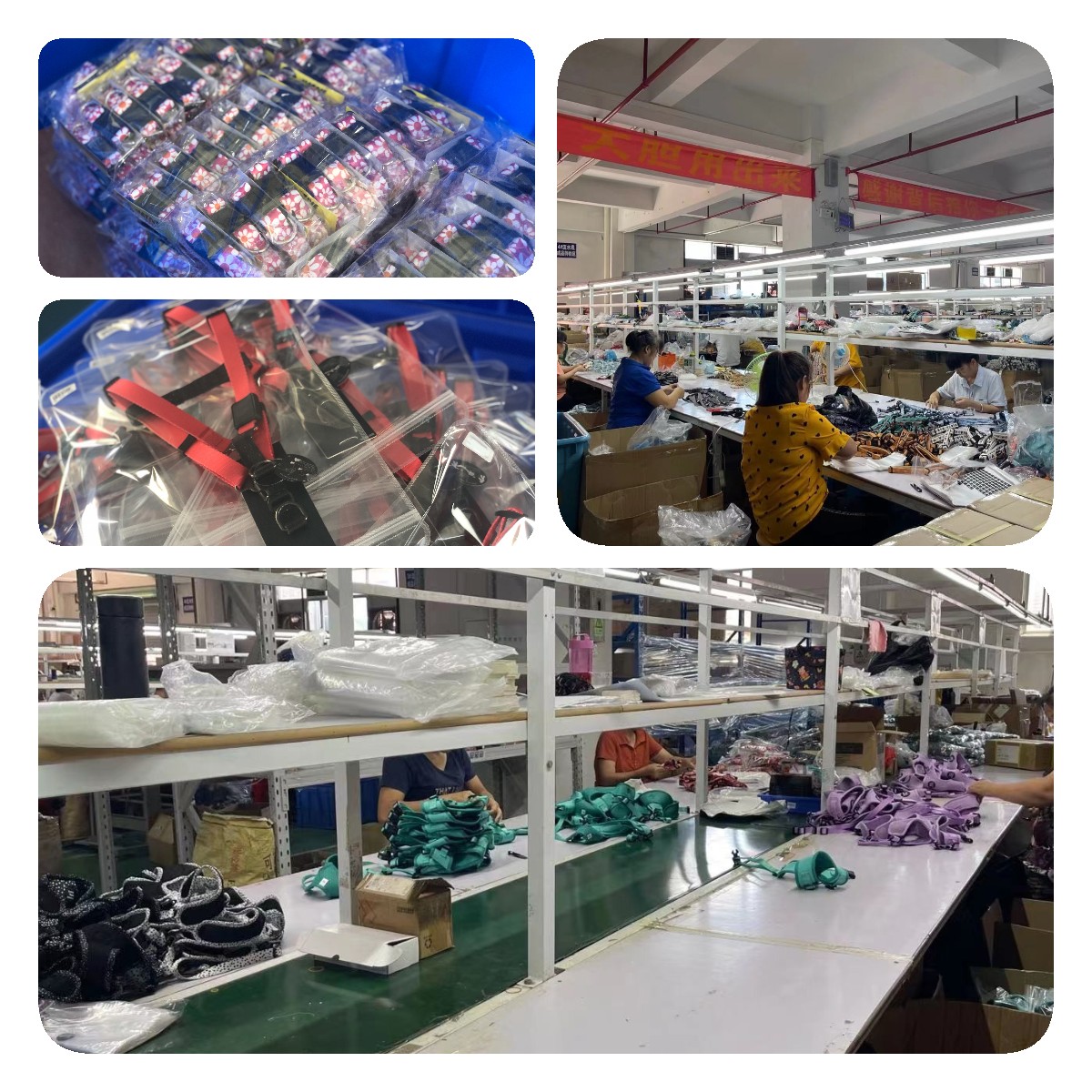 OKEYPETS's business philosophy is to devote itself to high-quality pet products. All in order to make our pets safe, comfortable and healthy.
The company supports our new customers to start a new business of pet products. Some hot selling styles MOQ Only 50 sets.
We wish OKEYPETS's professional can establish a win-win cooperation with you, and let us grow together.
Our website:www.okeypets.com;
Our Facebook:www.facebook.com/okeypetscollarleash;
Our instagram:www.instagram.com/okeypetscollarleash;
Our Youtube:https://www.youtube.com/channel/UC2HffVwHPNGaK8BHwxGg_ZA
our official emai address:sale@okeypets.com;
whatsapp:+(86) 183 1957 4312.
Contact us now , Let's start work together.