By OKEYPETS |
07
September 2021 |
0
Comments
Dog Essentials: The Best Dog Leash For Your Dog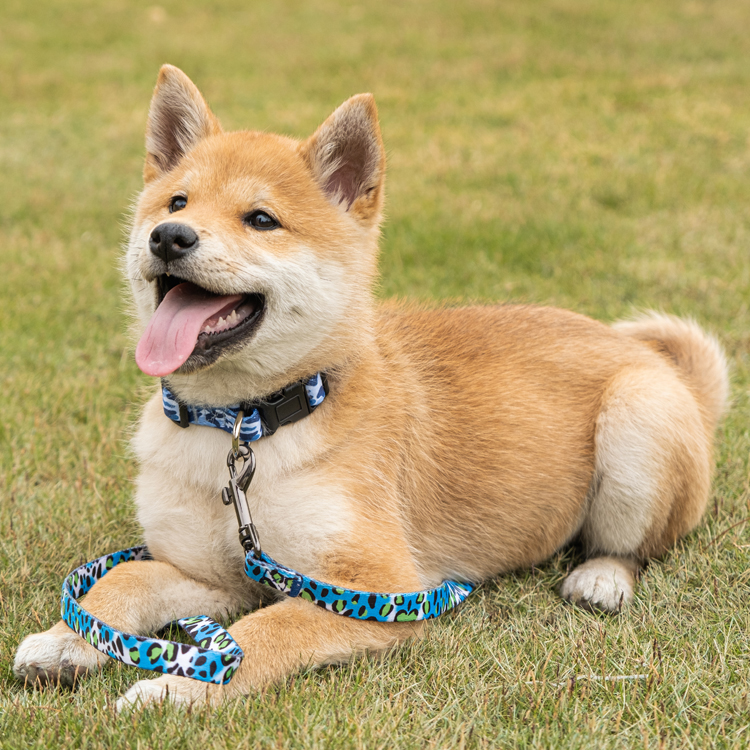 Have you ever taken your dog on a walk for a relaxing time, but it turned into a war of control? Dogs can get infuriated pretty quickly when on a leash as it restricts your dog's liberty to run around.
Selecting the
best dog leash
that suits your dog can be a daunting task. That is why we bring you this article to help you pick what you're looking for.
According to
Dr. Jennifer Maniet
, "The goal is really to have your pet walking next to you while on a relaxed leash." Every so often, it's not about freedom. It is about your pup's comfort.
Some tight leashes can cause severe burns, entanglement, and even deep cuts on the pet's neck. For these reasons, you want the best quality of leash that perfectly suits your dog's needs.
Dog Essentials: The Best Dog Leash For Your Dog
One of the reasons why you need a leash in the first place is that it helps you to control your dog in public places. Most of us love dogs, but there are people who have serious dog phobias. So, if you start taking your dogs out without a leash your dog might take off at any moment.
A leash is an important tool to manage and control these dogs that otherwise might wander here and there uncontrollably.
If you're a new dog owner, there are probably many things going on your mind: from dog food and treats for training to leashes. While we might not be able to help you with the food part, we'd very much like to help with the latter.
So, you don't need to worry about the leashes anymore, as
okey pets
have got you covered. They have a massive variety of options to choose from, such as different colors, sizes, and materials. Before further ado, let's dive in.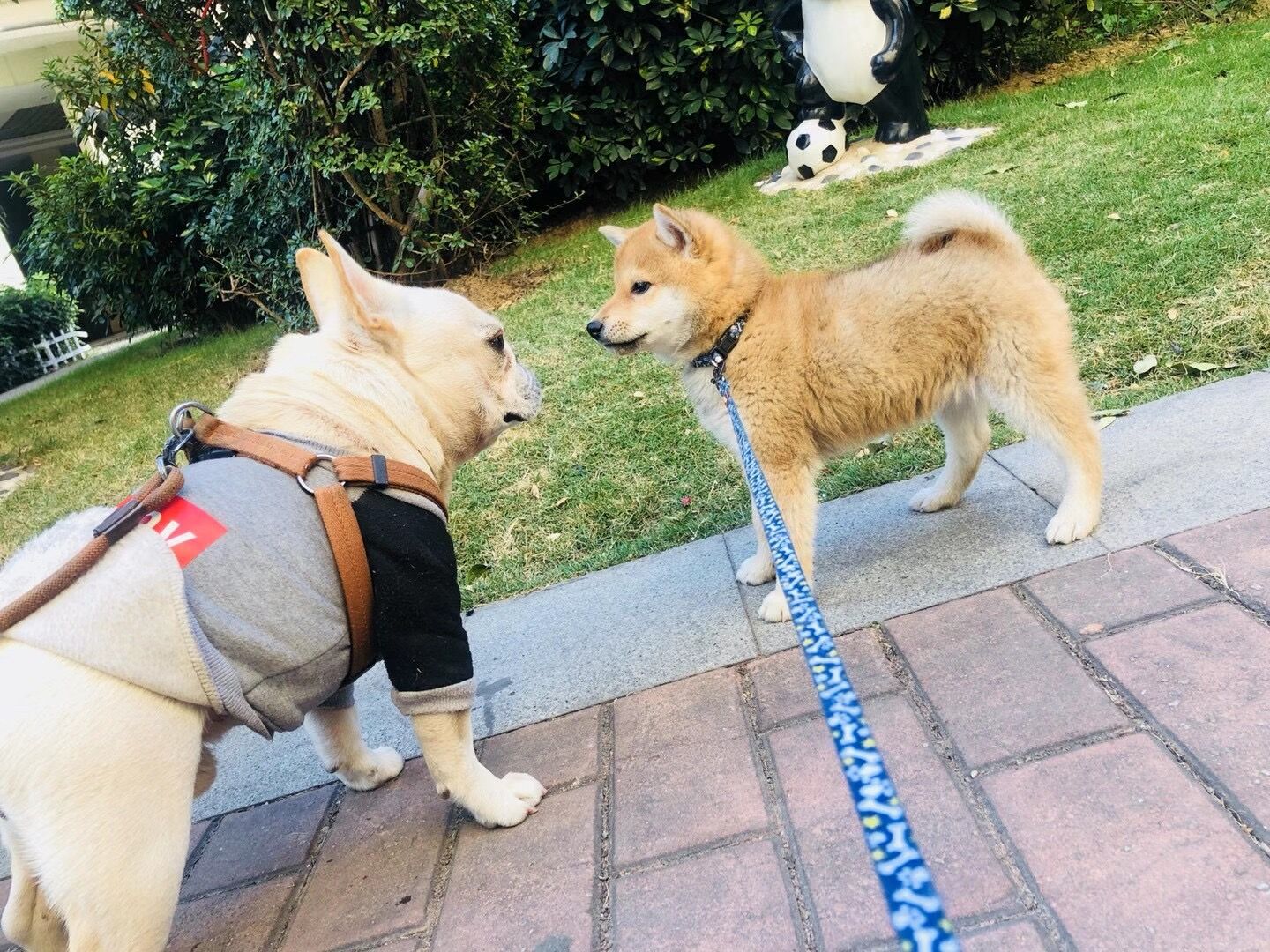 Types of Dog Leashes
You might be wrong if you think all dog leashes are the same. There are various types of dog leashes available in the market today. These types include a
• Standard leash
• Adjustable
• Retractable
• Chain
• Martingale
• Multiple dog (double)
• Seat belt safety
• Dog harness
• Bike leash.
1- Standard Leash
One of the most common leashes is the standard Leash that many people use for everyday walking. Generally, they're made from nylon or cotton, which is a comfortable material for both the owner and the dog.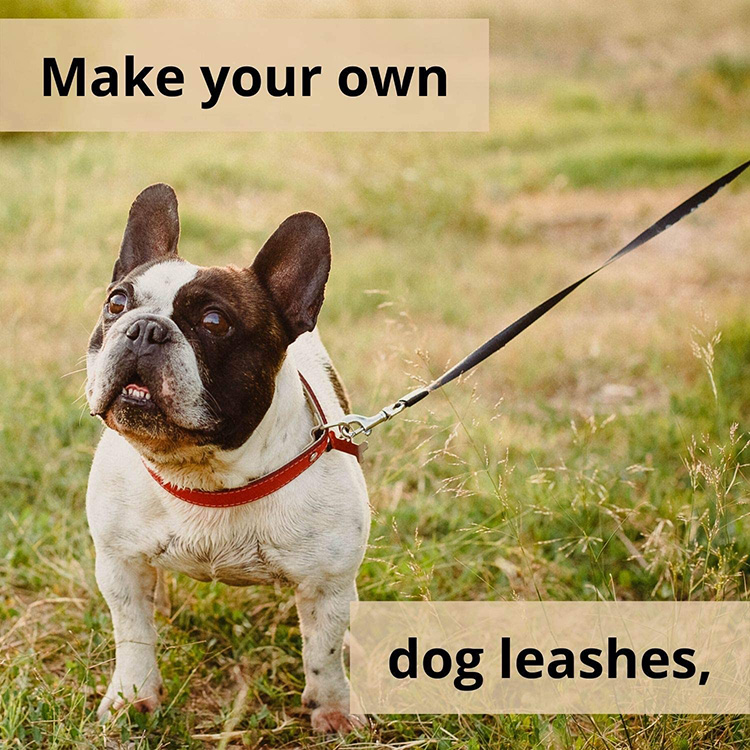 These materials are used because both nylon and cotton are tough enough for an adult dog and sufficiently light for a puppy. They are available in different sorts of colors, designs, and sizes. Sizes generally lie between 4-8 feet, but we suggest buying the 6-foot-long leash as it gives the owner and the pet enough freedom and control.
2- Retractable Leash
They're also known as extendable leashes mainly because of their 12-30 feet long size. They allow your dog freedom of movement. The retractable Leash has a nylon cord rolled up in plastic that has a locking mechanism.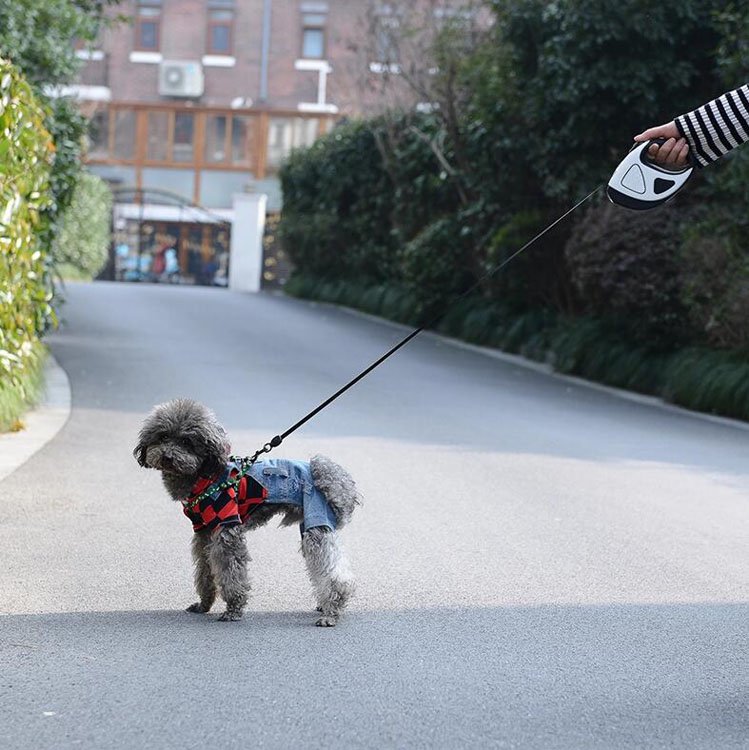 Even though these leashes are pretty famous, we'd suggest you don't buy them without understanding the tool appropriately.
3- Adjustable Leashes
These leashes provide a perfect balance in that they offer control of standard leash and flexibility of retractable leashes. Sizes vary from 3 to 6 feet by adding or removing loops for adjustment purposes. They can be used for training dogs as well.
We love adjustable lashes to the point where we'd go as far as saying this is the best of all the other types. You can find numerous options at
okeypets
. They have different designs, colors, and materials to choose from.
4- Chain Leash
These are the most durable leashes in our list. These leashes are suitable to use for puppies. It is because metal helps to refrain the puppy from biting the leash. It is an excellent way to teach these young doggies some etiquette.
The downside of these leashes, however, is they're very uncomfortable. At the end of the chain leash most of them have a nylon strap. You can put your wrist through the pad to have the grip firmly. Other than that chain leash can be harsh on your hands especially with adult dogs.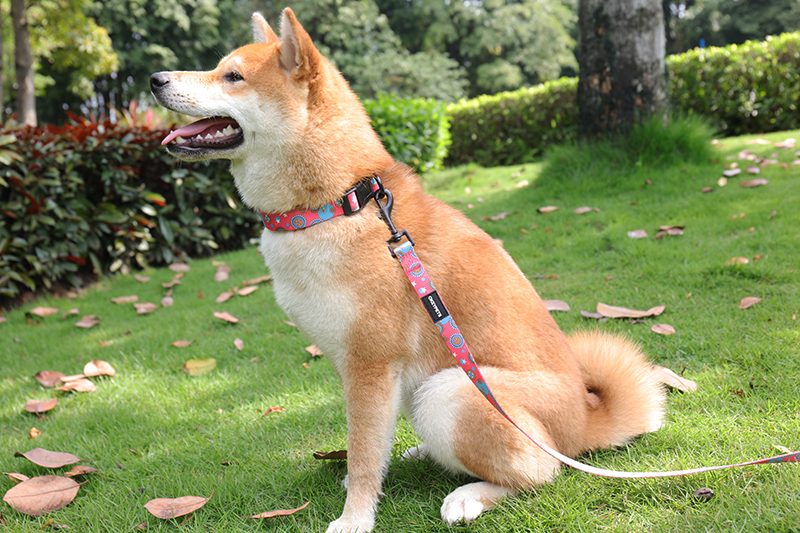 List of Best Leashes
Some of us want our leashes to be comfortable for both the owner and the pet. We've compiled a list of our personal favorite best dog leashes that are comfortable, durable, and worth the price. These productive leashes will solve your problems of leash snapping, collar pulling, and leash squeezing.
1- Nylon Dog Rope leash
We'll tell you exactly why you need one of these
rope leashes with a padded handle
in a moment. But first, let's talk about its open padded handle that is very easy on the hands. Even if you have a puller, this padded handle will not get you a rope burn.
It has a dense climbing quality and is durable. It offers a reflective quality that increases visibility at night. At the far end, it has one of our favorite features, which is an all-metal clasp.
You wouldn't find an all-metal grip easily. The size that it offers is 6 feet which is perfect for your dog.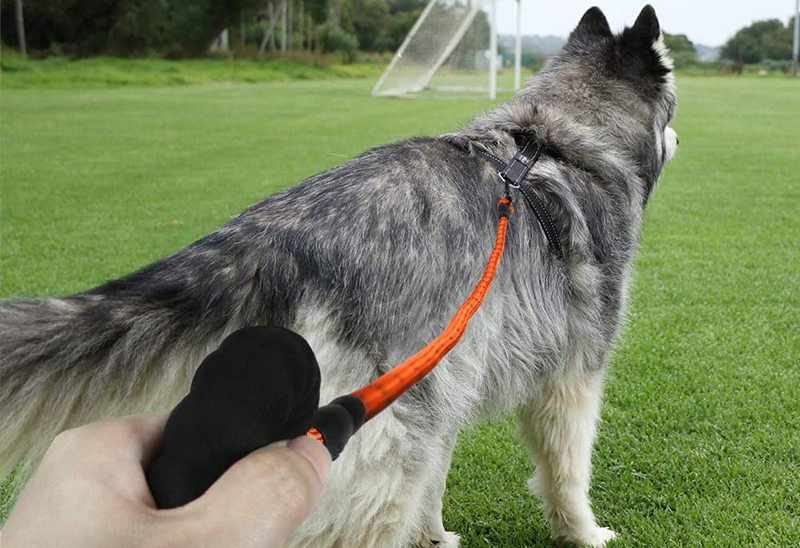 2- Bungee Extension Leash
This
military-strong bungee extension
leash has our heart. Its hook swirls at both ends for up to 360 degrees. Both the lots have the same reflective stitching. Throughout the leash, two reinforced handles are built right into the bungee so you can have complete control.
Its belt is fully adjustable from 27-50 inches featuring two steel loops on either side so that when your dog pulls, he's pulling the belt together, hence no escaping.
3- Nylon Standard Leash
This
nylon training leash
is one of the best leashes on the list. Its highly dense nylon material and metal hook that can rotate up to 360 degrees make it high quality. This leash has a comfortable padded handle that keeps your hand protected from potential injuries.
4- Rope leash
Make walks with your pups safer with this
strong reflective rope leash
. It is a reflective leash which makes it an excellent product to use at night. It is highly comfortable to handle. This product also has an attachment ring to hold waste bag dispensers, keys, and other accessories.
You can use this leash for dogs that weigh more than 15 pounds.. The leash is made to withstand the pressure and strain of rock climbing and can be safely used for large dogs up to any size or weight.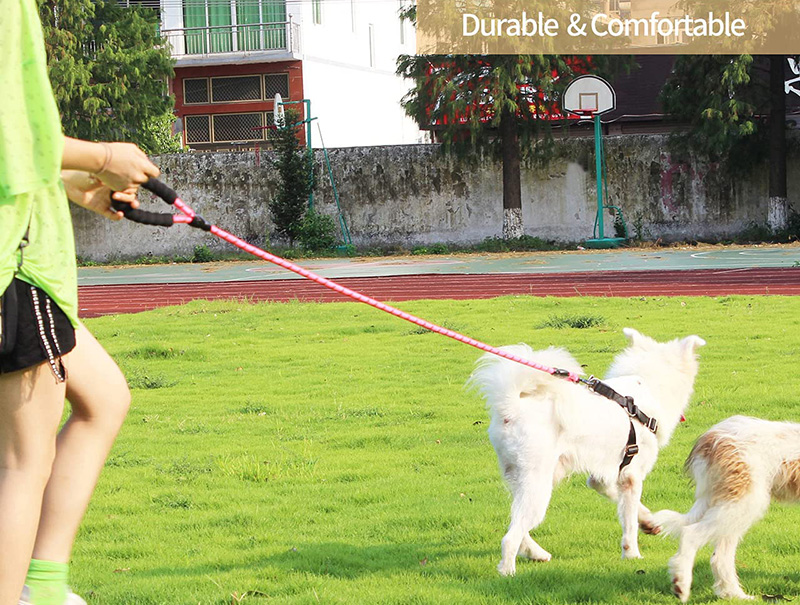 While we like all these products for each of its unique features, we'd recommend analyzing your needs first. Consider things like size of your pet, what purpose you're trying to achieve and how often your dog needs to be put on leash while scrutinizing.
You need to find the
best dog leash
that your pet finds comfortable around its neck.
OKEYPETS's business philosophy is to devote itself to high-quality pet products. All in order to make our pets safe, comfortable and healthy.
The company supports our new customers to start a new business of pet products.Some hot selling styles MOQ Only 50 sets.
We wish OKEYPETS's professional can establish a win-win cooperation with you, and let us grow together.
Our website:www.okeypets.com;
Our Facebook:www.facebook.com/okeypetscollarleash;
Our instagram:www.instagram.com/okeypetscollarleash;
Our Youtube:https://www.youtube.com/channel/UC2HffVwHPNGaK8BHwxGg_ZA
our official emai address:sale@okeypets.com;
whatsapp:+(86) 183 1957 4312.
Contact us now , Let's start work together.
Leave a Reply
Your email address will not be published.Required fields are marked. *